We were searching for a image slideshow module that would match with the designer's vision. Fortunately, we found this interesting module VT Commerce Image: https://www.drupal.org/project/vtcommerce_image
It was almost what we needed. But was it was non-maintained module. This is very common when it come to Drupal module world where in someone created a module according to their need at some point and then they didn't get time to maintain it for the upstream.
So  I contacted the maintainer and he granted me co-maintainership for this module. Thanks Jason Xie.
During the course of this project, I ended up fixing few issues in the drupal issue queue and also added some new features. Features include: image style support, ability to set separate  image style for main and thumbnail image, added alt and title support for the images, etc.
Here is a screenshot of our implementation.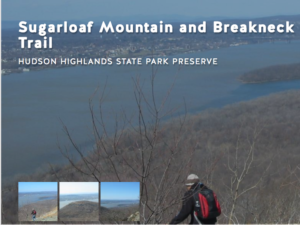 Hope this helps
pic source: https://www.nynjtc.org/hike/sugarloaf-mountain-and-breakneck-ridge-trail
---
Also published on Medium.